Behavior Analysis, Inc. (BAI) is south Florida's oldest and most respected behavioral agency and is one of the world's leading behavioral services companies. We have been providing state-of-the-art ABA therapy services throughout south Florida since 1994. We also provide long-distance consulting services anywhere in the English- and Spanish-speaking world. BAI has an international reputation for effectively teaching and treating persons with autism, intellectual disabilities, learning delays, behavioral disorders and other, difficult-to-teach individuals. We serve individuals with and without formal diagnoses of all ages.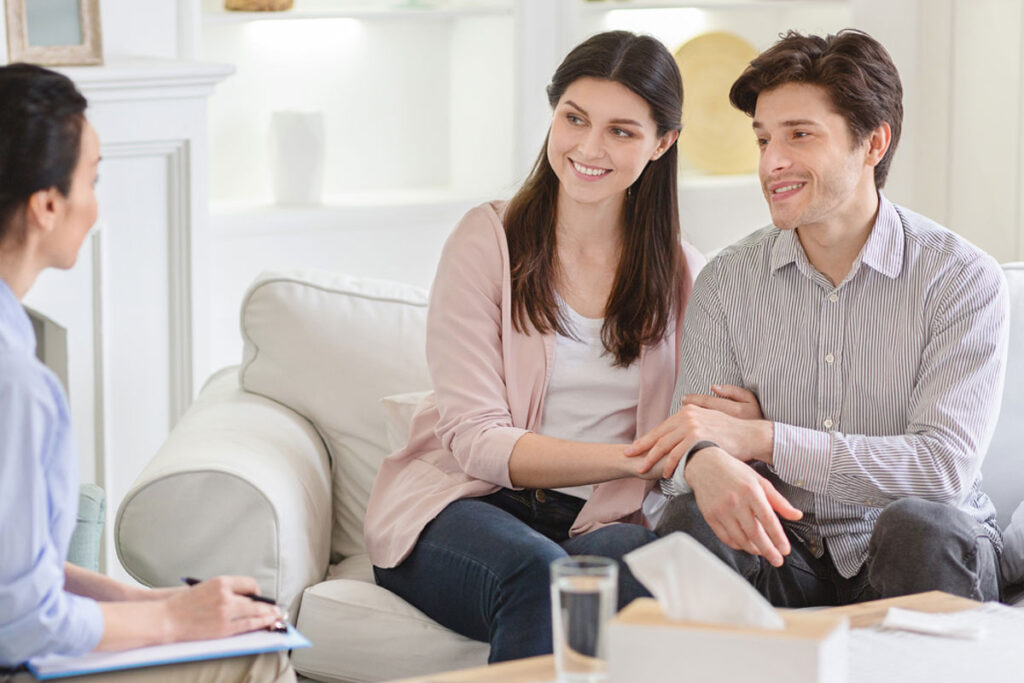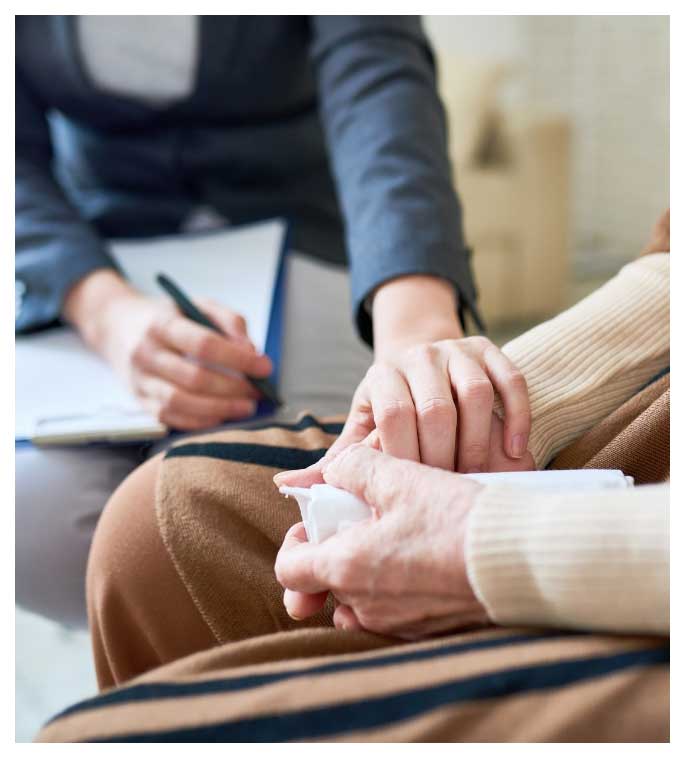 For individuals and families, we offer programs for children, teens and adults designed to teach important skills such as language and communication, self-care, daily living, social, employment, and other skills needed to improve independence and empower the individual. We also offer programs aimed at reducing undesired behaviors that may serve as barriers to reaching their full potential. For organizations and agencies, we provide expert consultation on individual cases, general behavior management systems to improve the behavior of groups of individuals and staff training. For parents, teachers and other professionals who work with persons who have behavior problems or learning delays, we offer a variety of workshops and seminars. Best of all, we provide services wherever they are needed. Some of our specialties are listed below.
Language & Communication Skills
Daily Living Skills
Social & Play Skills
Interpersonal Skills
Conflict Resolution
Self-Care Skills
Parent & Staff Training
Reducing Problem Behavior
Succeeding in the Community
When you choose Behavior Analysis, Inc., you are getting the services of an entire company of caring and highly qualified professionals who work together, not the services of a single individual. This allows you a greater collective wisdom — we have, as a group, more than 100 years of experience with thousands of clients of all ages with varying needs.  We can also help with a wide range of problems and be much more responsive to your own particular needs. You can rest assured that no matter the problem you are facing, we have the training and, more importantly, the experience required to effectively and efficiently solve it. Many strengths of our agency are described below. Just click on the title for more information.
Not only are our staff true experts at what they do, they are highly caring individuals. This helps them understand what each family is going through and are more sensitive to each family's own unique needs. This means treating each person as a person, not as a "behavior" or as a diagnosis. You'll get what you need, not what someone is able to give you.
The Florida Autism Treatment Centers are open from 8:00 a.m. to 8:00 p.m. Monday – Friday and 8:00 a.m. to 3:00 p.m. on Saturdays. Other hours are available upon request. Our in-home services are available at your convenience.
We measure our progress daily! That means you will always know exactly how well we are progressing towards meeting our treatment objectives. Furthermore, the progress is measured objectively, it's not some subjective interpretation of how well we feel the child is doing. We can actually give you specific information about your chid's progress such as how many words he learned this week, under what circumstance's he said them, how many learning trials it took to teach him a certain concept, how many behavior problems of each type he displayed and so on. No matter the reason for treatment, we always know exactly how well we are doing. If we are making optimal progress, we'll continue doing what we are doing. If we think that we could make more progress than what the data are telling us, we'll adjust the program to create even more positive outcomes. You won't find this degree of accountability with most other professionals.
It is our firm belief that children learn best when they want to be in the learning environment. We know we are meeting this goal when the child runs to her Therapist with her hands up and a smile on her face. We get many children from other agencies for whom therapy has become unpleasant and aversive and something the child works to avoid by crying, running away and other avoidance behaviors. We'll overcome these issues in a short period of time. Parents have even reported to us that their children have actually asked to be taken to "therapy" at night and on weekends – it doesn't get any better than that!
Professionals throughout south Florida and around the world rely on Behavior Analysis, Inc. for education and training on state-of-the-art behavioral education and treatment procedures. Chances are that if you are receiving behavioral services in the south Florida area, we've had a hand in training your practitioner at her or his college or university or in one of our workshops or seminars.
We are the "go to" company that other professionals refer to when they have a patient that needs that "special touch" or they need a professional consultation. Our reputation for providing the highest quality services is unsurpassed by other professionals and our past and present customers routinely rave about us. We regularly receive referrals and recommendations from some of Florida's top pediatricians, neurologists and other physicians; speech and language pathologists; psychologists; teachers; professors and our customers. We are often referred to as the "Cadillac" of behavior therapy providers.
We have offices centrally located in both Miami-Dade and Broward counties. In Broward County we are located close to Nova Southeastern University. In Miami-Dade County our office is located on Sunset Drive. Even more convenient is we can also serve you in your own home or school anywhere in Broward, Miami-Dade and Palm Beach counties. We make house calls!
Our staff are true experts in teaching new skills and in treating behavior problems of all sorts. Their education and training far exceeds the minimum standards established by the Behavior Analysis Certification Board. We select our Behavior Analysts only from the leading graduate training programs in the world. Furthermore, we provide ongoing education and training and case supervision to all staff. We believe no one should ever stop learning. When you hire us, you'll get a highly educated, trained, experienced and competent person – you deserve nothing less.
We use only the methods that have been scientifically-proven to produce outstanding results. Fast! The methods of Applied Behavior Analysis have been clinically proven to be the most effective method known to teach and treat individuals who have learning and/or behavioral disorders. We've helped thousands of individuals and their families overcome autism, AD/HD, behavior problems, skill deficits, and so on. We can help you!
We regularly receive the highest marks from our customers on satisfaction surveys. They are typically thrilled with the progress of the child, which often far exceeds their initial expectations. In addition, our current and former clients frequently refer other children and families to us. This is the ultimate compliment any customer can give us and we are very proud of the large number of families to whom they recommend Behavior Analysis, Inc. and the Florida Autism Treatment Centers.
We have been providing services to the south Florida area since 1993. We are the oldest, largest and most respected behavioral consulting company in south Florida. We're here for you today and here for you tomorrow. You can count on us to be ready to help you whenever you need us.
All of our services are available in your home or school anywhere in south Florida. We also offer long-distance services anywhere in the English- and Spanish-speaking world.
Behavior Analysis, Inc. is the company that many public and private agencies turn to for expert behavioral consultation or to actually provide direct behavioral intervention to their customers. We are internationally-recognized as a leading behavioral services agency and many preschools, schools, ABA service providers, group homes, vocational programs and institutions reach out to us for assistance. We even consult with the government of several states and foreign countries.
We provide services anywhere in the English speaking or Spanish speaking word. We can bring our state-of-the-art services to you in person at your location or we can consult with you via the internet, using the latest technology. Some clients opt to come to us temporarily and then have us supervise their programs long-distance at their own homes. No matter which option you choose, we can help.
We believe that every single person we teach or treat has his or her on own unique needs. We do not believe in one-size-fits-all treatment. Our comprehensive assessment dictates exactly what each person should learn to do and not do and we constantly adjust our teaching plans to the person's needs and progress. For instance, no two persons in our autism programs have the same plan – each one is learning specifically what he or she needs to learn to function best in his or her environment.
We've trained hundreds and hundreds of parents and other caregivers on how to most effectively teach their children new, appropriate skills and behaviors and how to reduce or eliminate behavior problems. Participants routinely give us top marks for the content of our classes, workshops, seminars and other training events and for our knowledgeable and dynamic instructors.
A recent independent evaluation of some of the children in our autism program showed that we are making about 3 months of progress for each 1 month of therapy! That means we are actually closing the gap between the child with autism and his or her peers. In some cases, we have actually had the diagnosis of autism removed after services with us.
We specialize in educating the difficult-to-teach child and adolescent and in treating children and adolescents with behavior problems. We've successfully treated thousands of individuals with behavior problems ranging from simply annoying to life threatening. We've also successfully taught tens of thousands of new skills to children with and without formal diagnoses. No problem is too small. No problem is too big.