Early Intensive Behavioral Intervention
Our ElBI program is specialized for children up to the age 5 and consists of 25-40 hours of ABA intervention. The intensity of services during these pivotal years can help your child make the significant progress needed to set the stage for a successful school journey.
Individualized programs designed to improve:
Communication skills
Social skills
School readiness
Self-care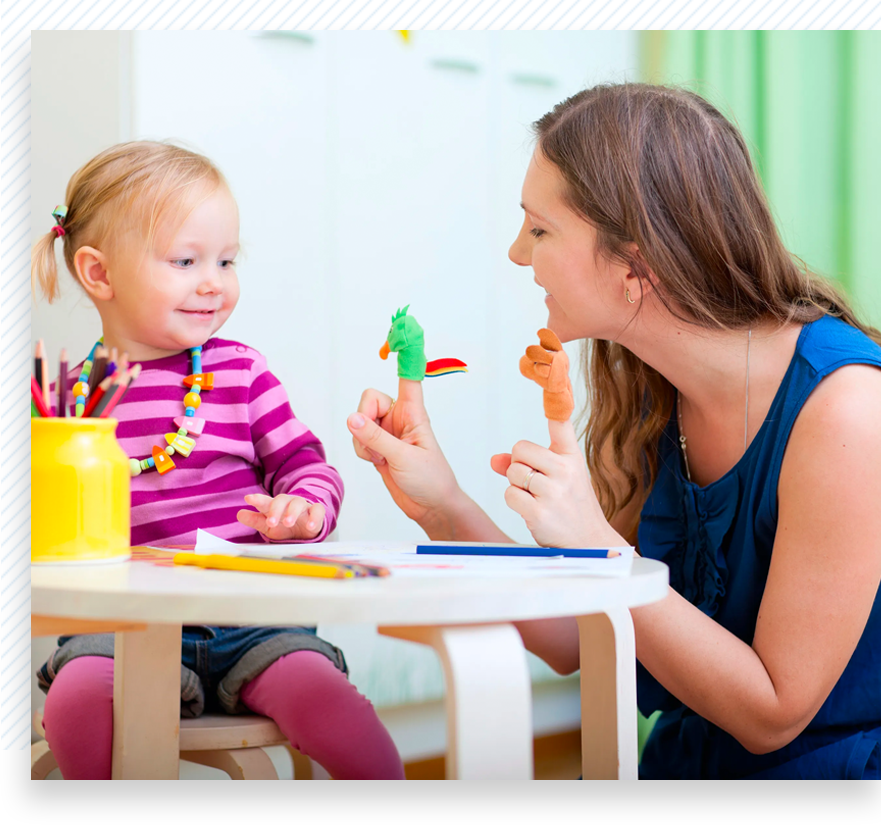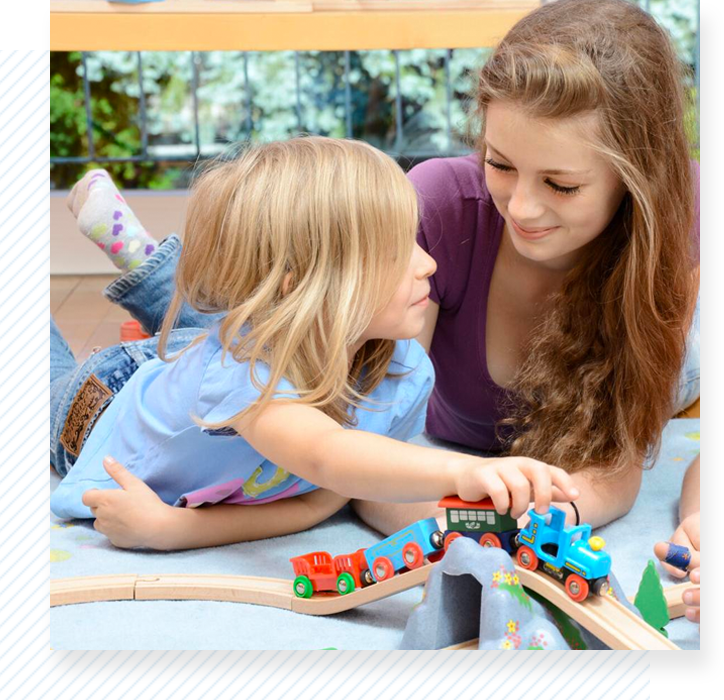 Early Intensive Behavioral Intervention (ElBI) is an approach based on decades of research that has been used to help young children with autism spectrum disorder (ASD) overcome a variety of learning and behavioral deficits. ElBI uses the principles of Applied Behavior Analysis (ABA) to teach valuable communication and social skills as well as improving challenging behavior. Research in ElBI has shown us that young children that receive services consisting of over 25 hours of therapy per week often make significant progress. Just like learning to ride a bicycle, the more we practice the better we become. The same applies to our children.
What to Expect
You can expect your child will be engaged continuously with our staff usually resulting in rapid learning that furthers their potential for success in the classroom and in life. Your child will learn how to communicate their needs and follow basic routines while making friends with their peers in a dynamic environment.
Young children up to 5 years of age who have been diagnosed with autism are eligible. Referrals are individually evaluated for acceptance into the program. Several factors are considered including, but not limited to, the following:
EIBI requires a commitment of 25-40 hours per week of intervention.
Call us if you would like to see your child enrolled in our EIBI program, but are currently committed to other services or therapies. We will work with you to find the best alternative.
Our Staff
EIBI professionals provide services as determined by the clinical needs of your child and family. Our staff includes Doctoral and Master's level Board Certified Behavior Analysts (BCBAs) and Registered Behavior Technicians (RBTs). RBTs receive special training in autism, EIBI, and specific evidence-based curricula and techniques that focus on young children with autism. EIBI services are typically provided in the clinic by a treatment team that may include one-to-two RBTs and a BCBA. The BCBA oversees each child's treatment team on a regular ongoing basis.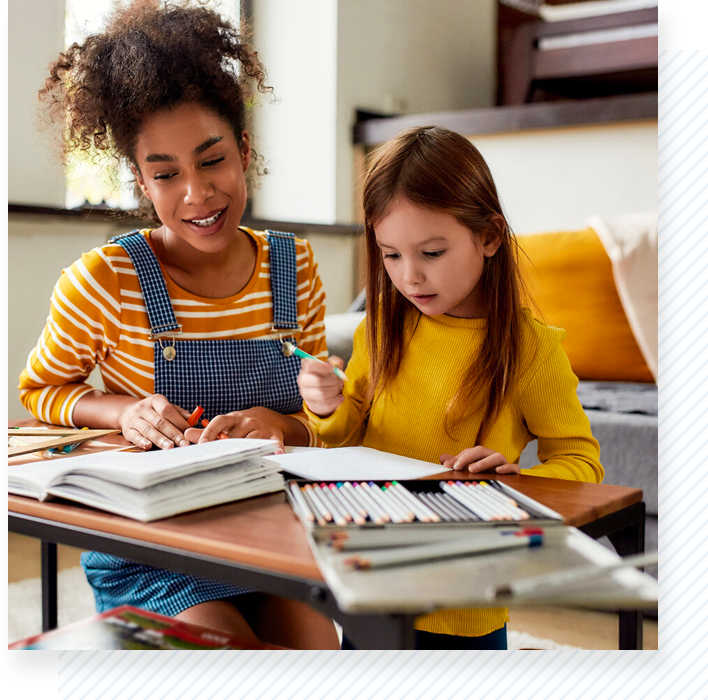 To ensure that your child's needs are met, our staff will work closely with your family, school, and other service providers (Speech Language Pathologists, Occupational Therapists, Physical Therapists) to ensure your child's success. Together we will ensure that your child receives the support and help they need to become successful in any setting!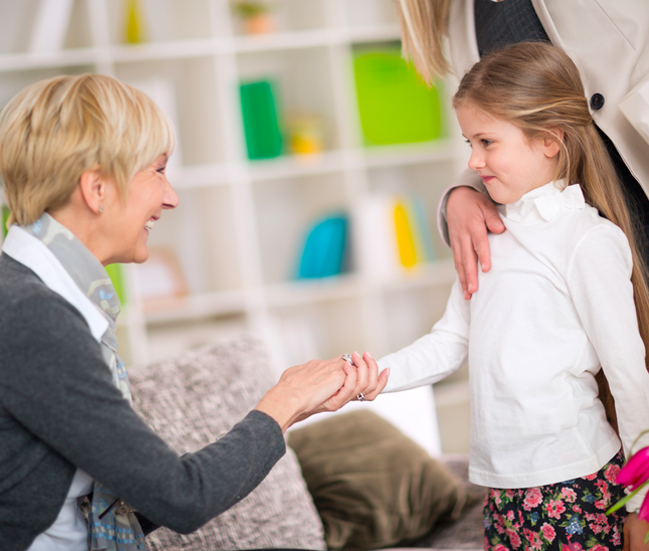 The Florida Autism Treatment Centers
Behavior Analysis, Inc., offering state-of-the-art education and treatment to children, teens, and adults with autism and related disorders. We have served the south Florida community for more than 25 years with our innovative and highly successful programs. Our ElBI program will provide your child with an engaging learning environment that will make a lasting impact. Our amazing team uses the principles and procedures of ABA to teach new skills, based on each individual's specific needs, to improve independence and to facilitate integration in their community. Our experience tells us that every person with autism can continue to learn and grow, regardless of their skill level.
01
Oldest ABA agency in South Florida with 25 plus years of experience.
02
Fun and engaging teaching ensures your child is always ready and happy to learn.
03
Caring team of highly qualified professionals.
04
We ensure your child is succeeding by working closely with you and anyone else that is important in your child's life.
Please let us know how we can help you. We are just a call or click away. For information about our services, jobs or events, please contact us now at:
LEAVE A MESSAGE
We Welcome Your Comments, Feedback And Questions