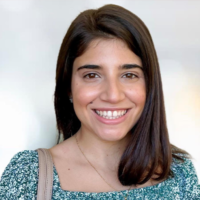 Cindy Contreras is a Clinical Supervisor at the Florida Autism Treatment Center (Miami location). Cindy started working in the field of ABA in 2017 as a behavioral therapist. Since then, she has worked with children and young adults with autism in various settings including homes, schools, the clinic, and the community.
Cindy earned a Bachelor of Arts in Psychology with a focus on ABA from Florida International University in 2020. Cindy continued her education and obtained a Master's of Science in Counseling with a focus in advanced ABA in 2022 from Nova Southeastern University. A few months later, Cindy acquired her certification and became a Board Certified Behavior Analyst (BCBA).
As she continues her work in ABA, Cindy looks forward to applying all that she learns towards sharpening the skills she needs to best serve the families she works with.
EDUCATION
M.S. in Counseling, with a concentration in Applied Behavior Analysis, from Nova Southeastern University
B.A. in Psychology, with a concentration in Applied Behavior Analysis, from Florida International University
PERSONAL INTERESTS
Weight-lifting
Photography
Family