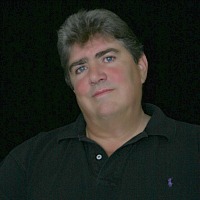 Dr. Stephen Starin is the President/CEO and founder of Behavior Analysis, Inc. He is a doctoral-level Behavior Analyst who has more than 30 years experience working with persons with learning disorders and/or severe problem behaviors.
Steve began his career in behavior analysis working in a residential school for children with autism in Los Angeles, California. He was promoted to the Director of Treatment and Training after several months where he trained new staff on behavior analysis principles and procedures and oversaw the behavioral treatment of all clients in the program. Steve then went to Western Michigan University, one of the leading graduate training programs in the world, where he studied under Dr. Jack Michael. While at Western Michigan University Steve was chosen to direct the introductory psychology program, where 10 instructors taught more than 1000 students per year. He also conducted and published research in Dr. Michael's Laboratory for the Experimental Analysis of Behavior and in Dr. Alan Poling's Behavioral Pharmacology Laboratory. The Michigan Psychological Association selected Steve as its Outstanding Student in Psychology in 1987. Later that year he received the Department of Psychology's Research Scholar award and the All-University Research and Creative Scholar awards.
After receiving his doctorate in Applied Behavior Analysis in 1988, Steve was chosen to be the District Behavior Analyst in Miami, Florida for the Department of Health and Rehabilitative Service's Developmental Services Program. In this position, he oversaw the behavioral treatment and education of all persons with developmental disabilities in Miami and the Florida Keys. He also taught Behavior Analysis to aspiring teachers in the Educational Psychology department at Florida International University. In 1990, Steve was selected as the Senior Behavior Analyst for the Department of Health and Rehabilitative Service's Developmental Services at the statewide level. Here he oversaw the Behavior Analysis Certification Program (upon which the current Behavior Analysis certification is built), directed the activities of the Florida Peer Review Committee (composed of internationally-recognized experts in behavior analysis), promulgated rules and regulations governing the practice of behavior analysis in the state of Florida and other activities related to the behavioral education and treatment of persons with developmental disabilities. During this time, Steve was also elected President of the Florida Association for Behavior Analysis.
In 1993, Steve left state government and established his own consulting firm specializing in treating individuals with serious behavior problems and assisting other agencies providing treatment to person with developmental disabilities. In 1994, he formed Behavior Analysis, Inc. The company, which began with just one employee, has now grown to over 60 employees and is one of the leading behavioral services companies in the world. In addition to serving as the President/CEO of Behavior Analysis, Inc., Steve has taught at several Florida Universities and the University of Nevada at Reno; has published scientific articles in the areas of developmental disabilities, behavioral pharmacology, applied behavior analysis, the experimental analysis of behavior, and philosophical issues relating to behavior analysis; and has served on the board of editors of, and is a referee for, several of the premier behavioral journals including the  Journal of Applied Behavior Analysis and the  Analysis of Verbal Behavior. He consults with public and private agencies and provides seminars and workshops throughout the world.
CURRENT INTERESTS
Application of behavioral technology to special populations
Assessment and treatment of severe behavior disorders
Effective educational methods (Direct Instruction, Precision Teaching)
Parent/staff training
Teaching behavior analysis
EDUCATION
Ph.D. in Applied Behavior Analysis from Western Michigan University
M.A. in Applied Behavior Analysis from Western Michigan University
B.S. in Psychology from Arizona State University
PERSONAL INTERESTS
Reading
Photography
Natural Science
Sports